Some folks are born made to wave the flag
Ooh, they're red, white and blue
And when the band plays "Hail to the Chief"
Oh, they point the cannon at you, Lord
It ain't me, it ain't me
I ain't no Senator's son
It ain't me, it ain't me
I ain't no fortunate one, no
Some folks are born silver spoon in hand
Lord, don't they help themselves, oh
But when the tax men come to the door
Lord, the house look a like a rummage sale… yes
Outfit- Yasum- (Mesh) Complete Harlem Jump (Unisex/ Complete set comes with everything for males and females- Boots, Hobo cloth, Harlem sleeves, bagger jump, Harem string)
Eyes- Fab Pony- Crystal Eyes- Azure
Shape- self made
Skin-SSS-Emily- Olive 06
Hair- MADesigns- black hairbase
Nails-Chandelle- basic black
Earrings- NHA!- Sheehan-silver
MakeUp- FacePaint- Goth w/ silver shadow
She's a model and she's looking good
I'd like to take her home that's understood
She plays hard to get, she smiles from time to time
It only takes a camera to change her mind
She's going out to nightclubs drinking just champagne
And she has been checking nearly all the men…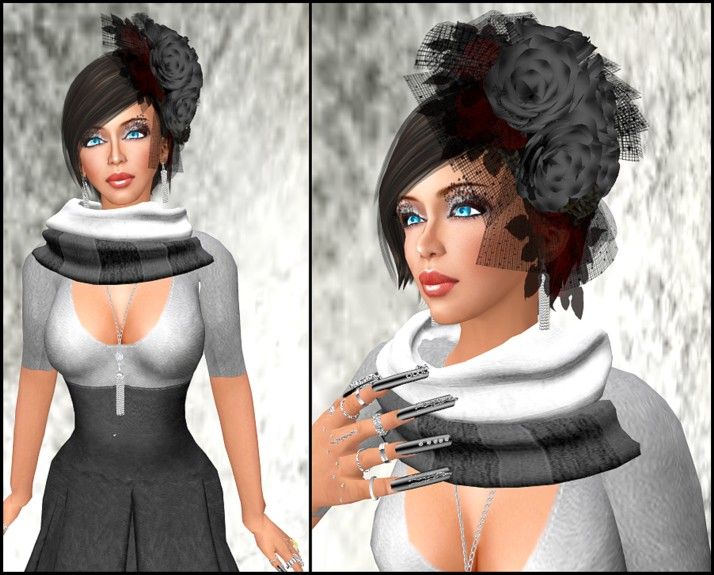 She's playing her game and you can hear them say
She's looking good for beauty we will pay
She's posing for consumer products now and then
For every camera she gives the best she can
I saw her on the cover of a magazine
Now she's a big success, I want to meet her again
Dress- Peqe- Modavia Girly long dress
Eyes- Fab. Pony- Crystal Eyes- azure
Eyeslashes- [Glow] - Rhapsody eyeslkashes- Black dot dot
Hair- Truth- Sam- night
Hat- 87 [hanakarakusa Habana]-Wild O flower garden head dress/black
Jewelry- Virtual Impressions- Beverly-silver & diamonds
MakeUp- Facepaint- Drama –silver
Nails- A&A 10' fashion nails-extended
Shoes- TDR (gift)- Chained pumps- black/white
Tights- Cero Style- Opaque black
Skin- SSS- Emily- ovlive 06
Poses- .:Sopherian:.- Kimberly pose pack
I see a red door and I want it painted black
No colors anymore I want them to turn black
I see the girls walk by dressed in their summer clothes
I have to turn my head until my darkness goes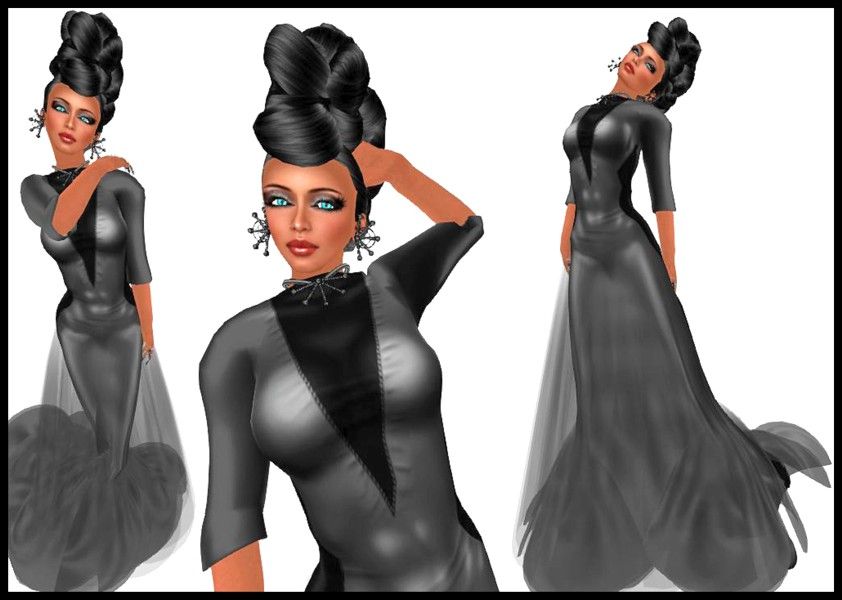 I see a line of cars and they're all painted black
With flowers and my love, both never to come back
I see people turn their heads and quickly look away
Like a newborn baby it just happens everyday
I look inside myself and see my heart is black
I see my red door and it has been painted black
Maybe then I'll fade away and not have to face the facts
It's not easy facing up when your whole world is black…
Dress- Mesh-2 Chez-Noir sin gown
Eyes-Yeliz skins and shapes-Diamond blue
Lashes- Noya- Vamp lashes
Hair- Bliss- Laska- Caviar
Jewelry- Finesmith- Menifa-black
Makeup- Facepaint- Drama makeup-silver
Nails- A&A- Long fashion nails-extreme
Shoes- Alieda- Natalie Croco pumps- charcoal
Skins- SSS – Emily-Olive 06
Come on…
Does she walk? Does she talk?
Does she come complete?
My homeroom homeroom angel
Always pulled me from my seat


She was pure like snowflakes
No one could ever stain
The memory of my angel
Could never cause me pain


Years go by I'm lookin' through
A girly magazine
And there's my homeroom angel
On the pages in between
My blood runs cold
My memory has just been sold
My angel is the centerfold
Angel is the centerfold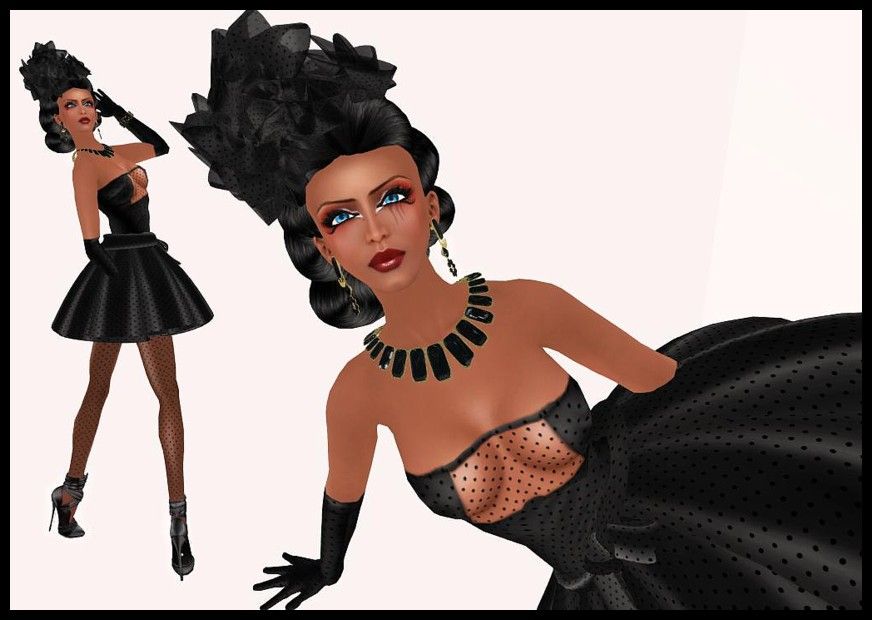 Skin-Noya- simone- sunkissed skin
Shoes- Shoenique designs- silky black stiletto
Make up- FacePaint- geisha 1
Jewelry- Aidoru-egyptian dream set- onyx
Hair- Bliss- Mandy- Caviar
Eyes- Fab pony- Crystal eyes- azure
Dress- Gizza- Poudre dress black
Honey you are a rock
Upon which I stand
And I come here to talk
I hope you understand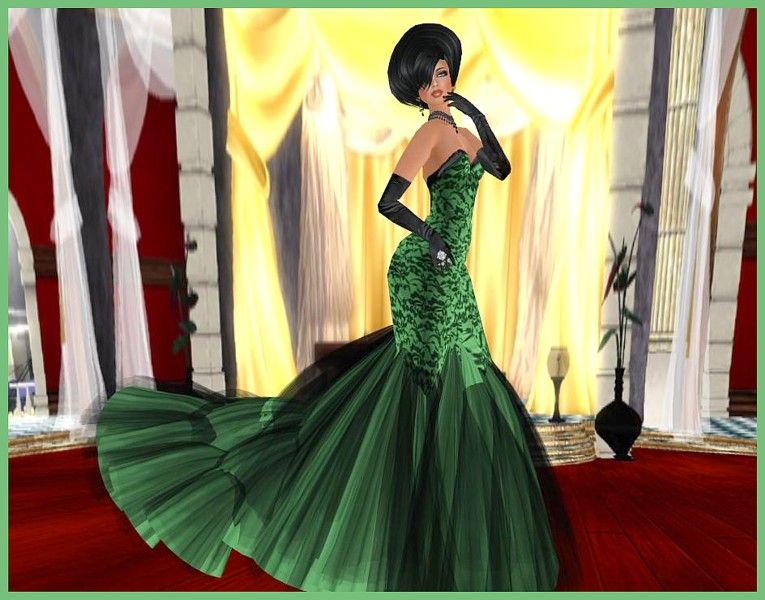 That green eyes, yeah the spotlight, shines upon you
And how could, anybody, deny you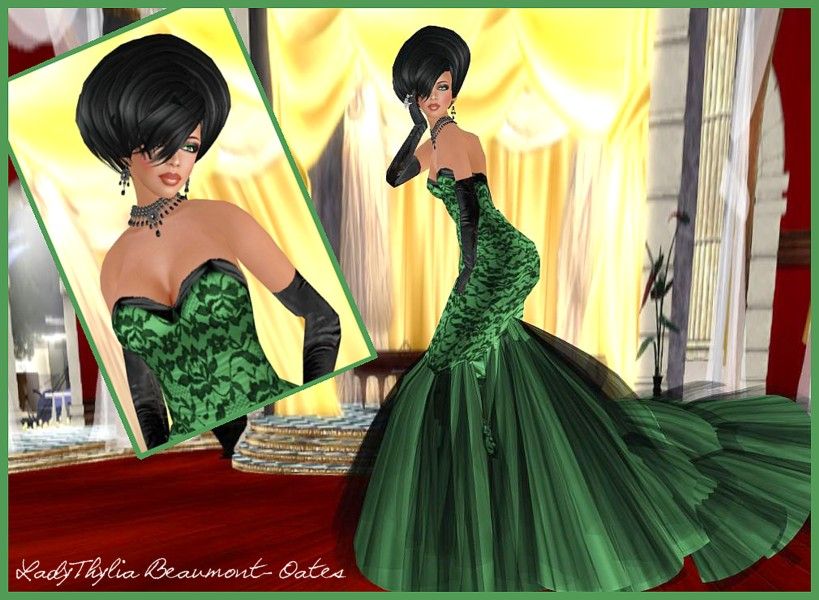 Green eyes….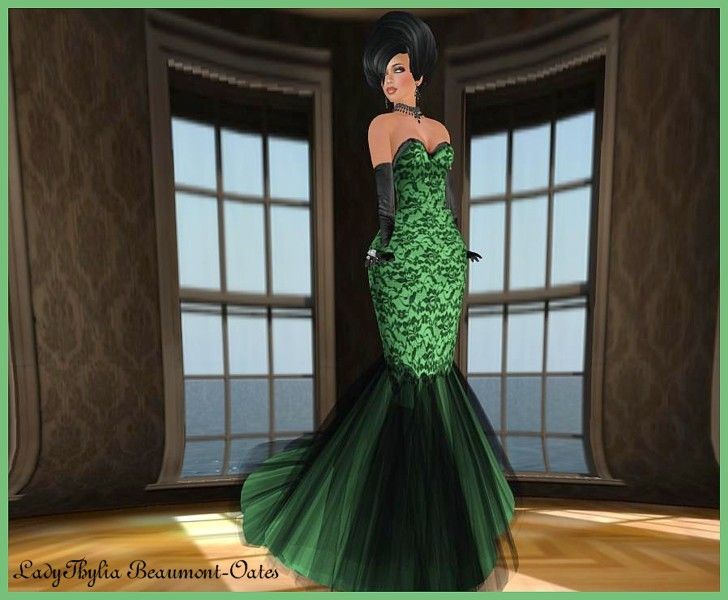 Vita bella- Serenata Gown-Emerald
-Sterling Artistry – Peaceful eyes- tranquility
Lashes- Comet- Halloween
Hair- Vanity hair- Posh-noir
Ring- Finesmith- massive diamond ring
Jewelry- Virtual Impressions- Artemis- set- black pearls
Makeup- FacePaint- Night Life Pine
Shoes- Adam and Eve- Marie-black
Skins- SSS- Emily Olive 06
Shape- self made
Poses- Diva assortment
Walk away,
calloused and jaded,
away from the scars,
from the sting of your words.
The fire from your tongue,
Builds a wall so strong so bright,
It consumes me.
I was just another face in the crowd
until you figured out that I'm nothing like you.
Your words meant something to me
until I found out that you were lying to me.
I need to know that you care about me.
I'll listen but you need to know what I know,
there is an end and your rules don't apply there.
Atrophy your trophy.
I walk away,
I walk towards you my God.
Call my name through the darkness
I will follow you.
Outfit- Yasum- Bubblepants- complete set (shoes included)-Harlekim
Eyes—Fab Pony- Crystal eyes- azure
Eyes lashes- Dilly Dolls- prim dolly Lashes 01
Hair- Alieda- Wippy- red
Makeup- facepaint- Cranberry Kisses
Nailpolish- A:S:S – jet black
Skin- SSS- Emily –olive 06
Green Eyed Lady, lovely lady
Strolling slowly towards the sun
Green eyed lady ocean lady
Soothing every wave that comes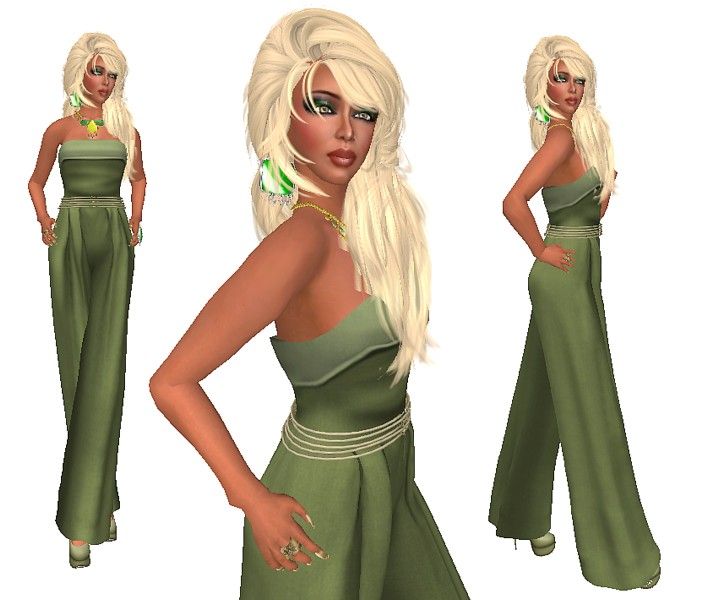 Green eyed lady, passion's lady
dressed in love she lives for life to be
Green eyed lady feels like I never see
Setting suns and lonely lovers free
Green eyed lady, windswept lady
moves the night the waves the sand
Green eyed lady ocean lady
child of nature, friend of man


Green eyed lady passions lady
dressed in love she lives for life to be
Green eyed lady feels like I never see
Setting sons and lonely lovers free
Outfit- ColdLogic- Jumper- Moss
Eyes- Noya- Purple Citron-fresh ocean breeze
Hair- CaTwa-Kidnapped- Champagne
Earrings- Finesmith-Playcubes-forest green
Necklace- Finesmith- Herbal mist
Ring- Finesmith-forest
Makeup-Facepaint-Night Life pine
Nails- Purplemoon- Noble- Oak-gold
Shoes- JustB- Platform-Olive
Skin- SSS- Emily- Olive 06
White is the colour of sweet true love
Oh, the colour of our love
White is the colour of petals that fell
Oh, the sweet lily smell


He was my love, my first true love
A boy from the same land that raised me
White lilies at his feet
White is the colour of sweet true love
Oh, the colour of our love


Blue is the colour of first love
Oh, the colour of our love
Blue as the sky on a clear summer's day
On the meadows we lay


He was my love, my first true love
A boy from the same land that raised me
White lilies at his feet
White is the colour of sweet true love
Oh, the colour of our love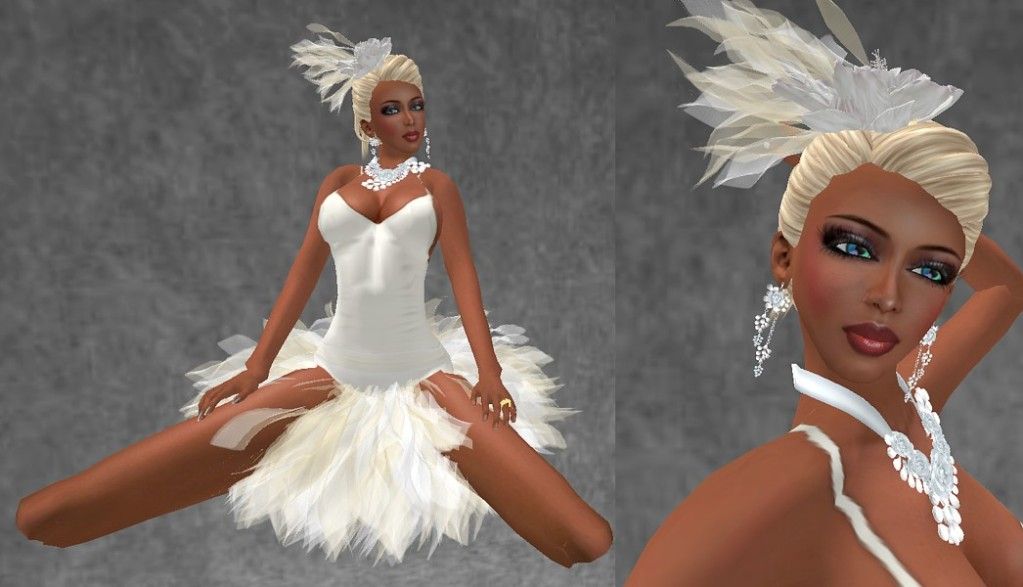 Eyes- Sooden's Sculpties- Green Lake eyes-day
Hair- Truth- Nikhita 2- Champagne
Jewlery- Purplemoon-Roses- vintage/white Christmas
Make up- FacePaint- Night life charcoal
Nails- Finesmith- French sky
Outfit- Gizza- TUTU-cake
Skin- SSS- Emily Olive 06
Shoes- Shoenique Designs- Jazzy- white sparkle Platform heels
Studio & Poses- PNP- Betty
Background- Dom textures and furniture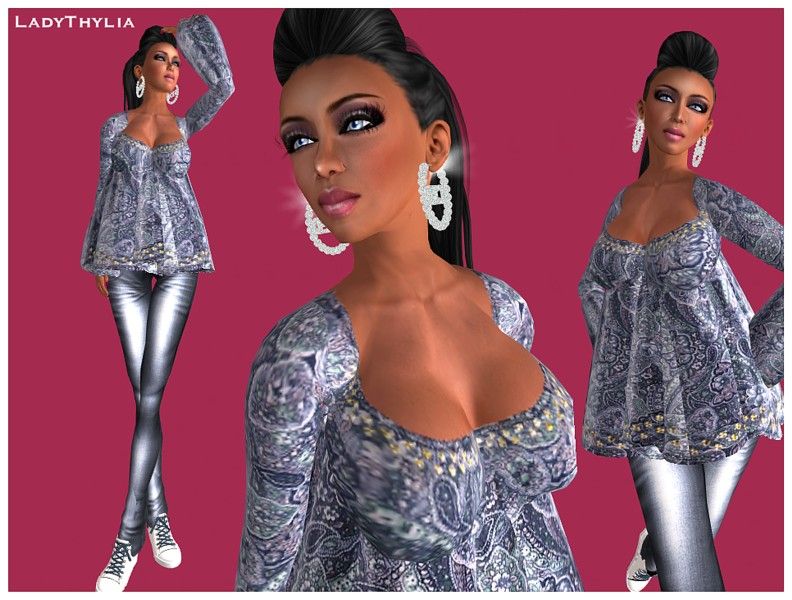 Ibizarre paisley tunic-blue
Twisted and spoiled T&S jeans- true blue
Eyes- madesignes- infected sky
Koketka lashes-v.8
LoQ- ginderbread- jet black
Earrings- iced- iced silver/diamond hoops
Make-up- facepaint- 9 to 5 makeup 3
Nails-chandelle- red
SSS-Emily- olive 06
High top sneakers- Blackburns- unisex sneakers- dark star high tops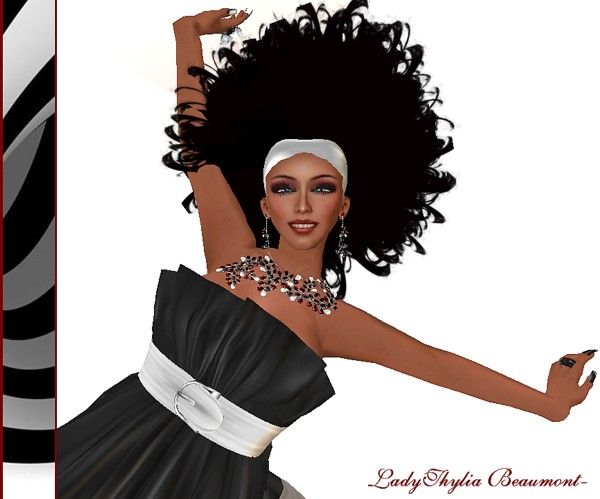 Outfit- Purplemoon- Spring Look VII
Eyes- Madesigns- Infected sky
Lashes-Dilly Dolls-Lashes 01
Hair- OC-(Orage Creations)-Crazy hair-Black
Ring-Finesmith- Massive Diamond Ring
Necklace/Earrings- Purplemoon- Tears Me Not set- Special Edition-Ruby/Onyx
MakeUp- facepaint-Cranberry Kisses
Nails- Purplemoon-Noble nails-Gold/Silver-Ebony
Boots-Ten 10- Megas Boots-Black
Skin-SSS-Emily-Olive 06