Back To Black Event
http://slurl.com/secondlife/CHIC/75/106/26
Last year I missed the Black and Blue fair, so this year I decided to make a point of going there. Mental health issues and illnesses touch so many people's lives. Some don't realize there is a problem, some do and don't know where to turn or what to do, others get help and learn to cope and other well just can't handle it.
 My dad deals with a disease called Pulmonary Sarcoidosis (which is an organ disease, but like anything it does take its toll on a person and those around them mentally.) My husband deals with PTSD and depression and my 25 year old daughter has PTSD, depression, Anger Explosive disorder, ADD, ADHD and is Bi-Polar. I see and deal with it daily. I cannot walk in their shoes by far; I cannot understand what goes on in their heads when they don't even know themselves.
 Drugs help both but I notice not always is there a positive effect as sometimes it may help one thing but causes another issue to flare up. It seems to be a constant battle at times especially with my daughter. I always tell myself that I need to step back and re-group before I approach her about something or it could turn into an argument that gets out of hand by either one of us. Though, it doesn't help that we are so much alike that we always seem to butt heads but there is no denial there is love between us.
 Anyways, I went yesterday and strolled through the fair, so many incredible designers. I always seem to find one that really grabs my attention and buy like crazy from them. This time I really enjoyed The Store Peqe by the designer Inex Hax.So, my next few blogs will most likely be clothing from there.
 Featured Hat- The Mad hattery- Creepy crawlies hat-
The Mad Hattery … Main Shop, Gwail (28, 226, 801)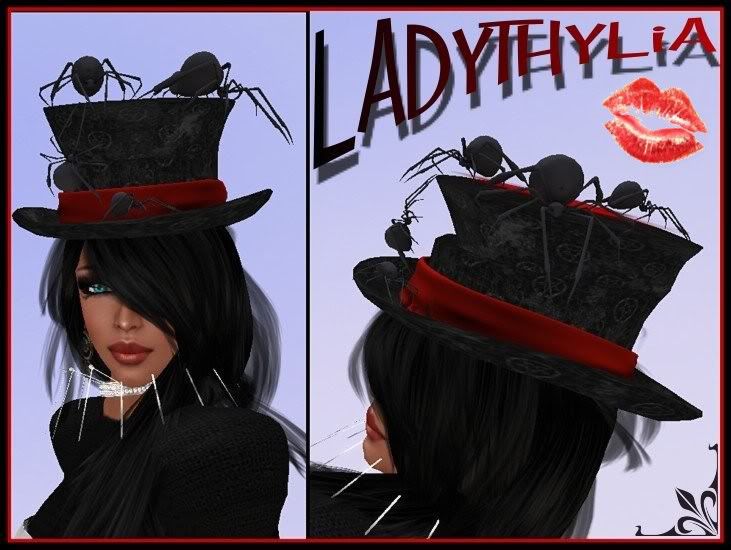 "Pop Art looks out into the world. It doesn't look like a painting of something; it looks like the thing itself." - Roy Lichtenstein
Featured Outfit- Peqe- Kiss Me Pop art dress
http://slurl.com/secondlife/White%20Marsh/130/70/26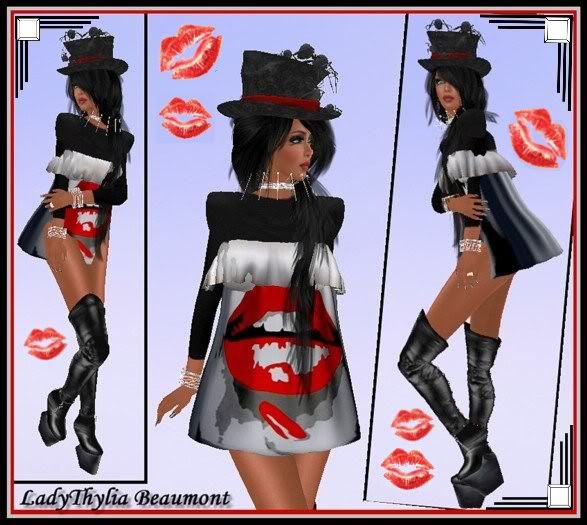 "Pop art is neither abstract nor realistic, though it has contacts in both directions. The core of pop art is at neither frontier. It is essentially, an art about signs and sign-systems."- Lawrence Alloway
 Featured Boots- Blackburn- Gaga No-heel thigh high boots blk leather
https://marketplace.secondlife.com/stores/25970?id=25970&search%5Bpage%5D=1
"The most exciting attractions are between two opposites that never meet." – Andy Warhol about Pop Art
Eyes- Yeliz Skinss and Shapes-Diamond Blue
Lashes- Noya- Butterfly lashes
Hair- CaTwA- lamar- black/white
Earrings- FineSmith-Neta
Bracelet- FineSmith-Trapped-silver
Choker- Gems & Kisses –Arachne-silver
Make Up- Face paint- deadly red
Nails- Finesmith- B&W hearts
Skin- SSS-Emily- olive 06